Personalized, high-precision cancer radiation treatment
MRI-guided radiation therapy is a non-invasive radiation treatment approach that can image and treat cancer patients simultaneously. Using magnetic resonance imaging (MRI) together with radiation therapy, Viewray's MRIdian radiation therapy can help radiation oncologists to personalize and change a patient's treatment plan in ways they could not before, creating an entirely new treatment paradigm in the field of radiation oncology. It provides precision, enabling clinicians to adapt plans during treatment — in real-time — based on changes within your body. Radiation oncologists can locate and track tumor position and close-by healthy organs to precisely target just the tumor while radiation is delivered to the patient.
Avoid unnecessary radiation exposure
This new and innovative treatment option allows physicians to define tight treatment margins to avoid unnecessary radiation exposure to nearby organs and often allows the delivery of radiation doses in five or fewer treatment sessions, without the need for implanted markers.
VCU Massey Comprehensive Cancer Center is the first cancer center in Virginia to offer MRI-guided radiation therapy for cancer patients, providing a novel treatment option for patients with difficult-to-treat solid tumors, including prostate, lung, pancreas and liver tumors, among others.
Learn more about MRI-guided radiation therapy
Designed specifically for radiation oncology, MRIdian clinical use spans over eight years of treating approximately 18,000 patients.
Frequently asked questions about MRI-guided radiation therapy
When you breathe, swallow or digest food, your internal organs move. Every movement can affect the position of the tumor and ensuring that radiation treatment is hitting a moving target can be challenging. MRI-guided radiotherapy uses MR imaging to see the tumor and other organs as they move, which allows doctors to compensate for these movements during your treatment. The MRI is able to capture multiple images per second, which show doctors exactly what is going on inside your body during treatment. If the tumor moves out of position, the radiation treatment will automatically pause until it returns to the target location.
Advanced radiation treatment technology combined with real-time tumor imaging allows for personalized high precision treatment - tailored to each patient. MR-guided radiotherapy offers many potential benefits, including an often-shortened treatment course, improved outcomes, less side effects and improved quality of life. MRI-guided radiotherapy gives doctors the tools to adjust treatment plans based on the patient's MR images obtained before each treatment. This approach allows for the potential to increase cancer-killing radiation doses safely.
Side effects vary from person to person and depend on the site being treated. Please talk to your provider if you have concerns about side effects before you begin treatment or if you have questions about managing your side effects during treatment.
MRI-guided radiation therapy is non-invasive and most patients can return to normal activities following their treatment. Each patient's treatment plan will vary depending on a variety of different factors, including the type and size of the tumor and the patient's overall health, among others.
This technology is cleared by the FDA for the treatment of solid tumors.
Consult with your cancer care team to determine if MRI-guided radiation treatment is a recommended treatment option for your particular situation. Call (804) 828-7232 for more information.
You first will meet with a radiation oncologist to decide if MRI-guided radiotherapy is recommended for you. If you and your doctors decide to proceed, then you will have an extended consultation to discuss the details of your treatment. This includes the exact area to treat, the amount of radiation you will receive, the length of treatment time and potential treatment side effects. The radiation oncologist can answer any additional questions you may have.
Before your first radiation treatment, you will have a simulation appointment. This appointment will last approximately one to two hours. During this appointment, your doctor will identify the exact fields on your body to treat with radiation, using both CT and MRI for imaging. You will not receive any radiation treatment during this appointment.

Download guide
During each treatment session, you will lie on a table and your radiation therapist will ensure you are in the proper treatment position. It is important to be still while getting the radiation, although you should continue to breathe normally or as advised by your health care team.
Two Massey patients share their treatment experiences with MRIdian, from the decision point to how MRIdian works, administers radiation and the treatment team support.
Our treatment locations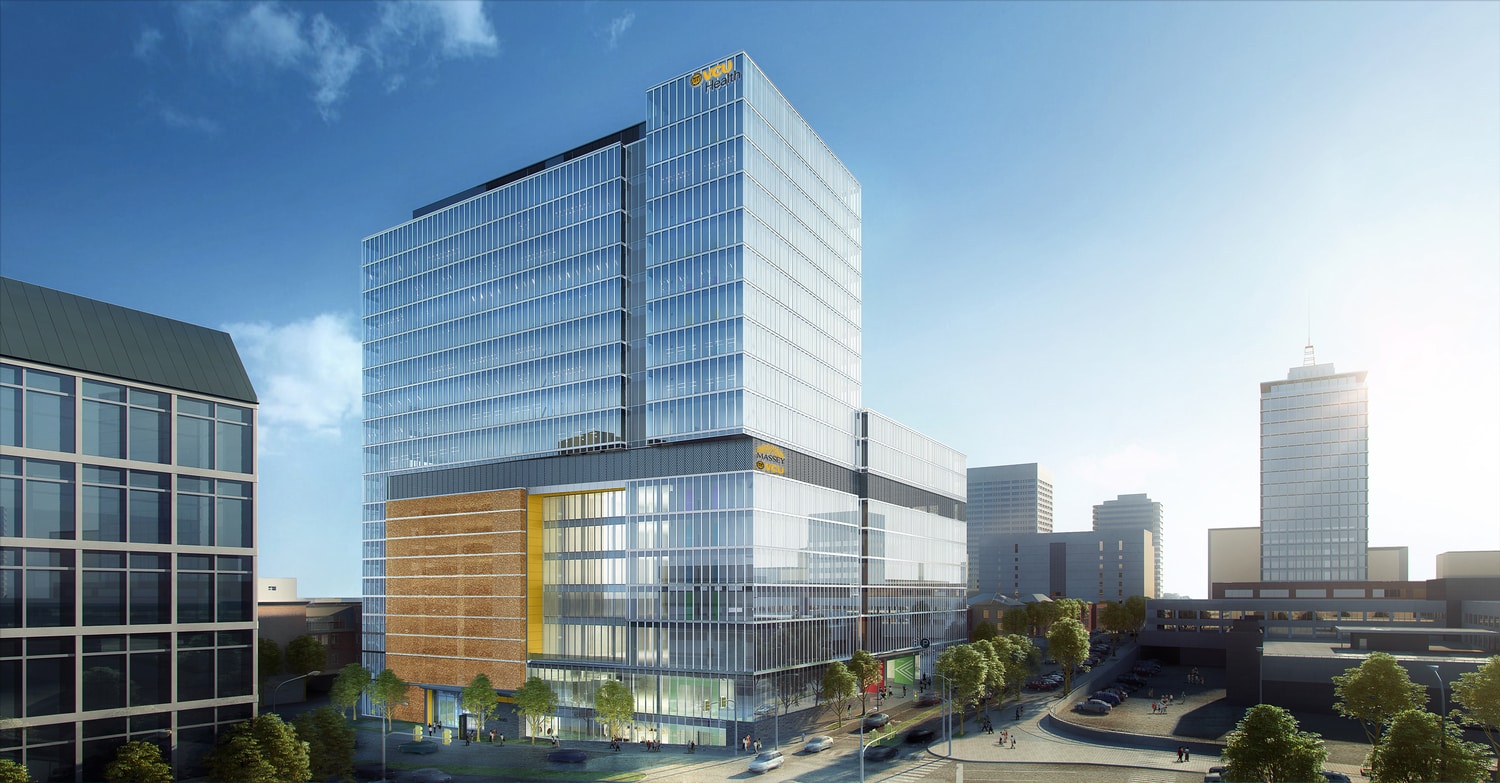 Adult Outpatient Pavilion