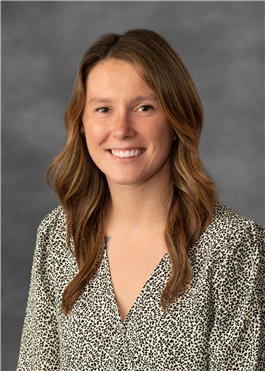 Alesha R Lieser, LCSW
SpecialtyPediatric Hematology and Oncology
Pediatric Bone Marrow Transplant and Stem Cell Therapies
DepartmentPediatric Hematology/Oncology and Stem Cell Transplantation
About
Alesha is a member of the National Association of Social Workers.
She enjoys fitness, yoga, drinking coffee and hiking. Additionally, she was born and raised in Illinois, plays piano and is a cat mom.
Education
Education
MSW at Aurora University, Aurora, IL
Locations
Get access to new, innovative care
Treatments in clinical trials may be more effective or have fewer side effects than the treatments that are currently available. With more than 200 studies for multiple types of cancers and cancer prevention, Massey supports a wide array of clinical trials.
Search clinical trials