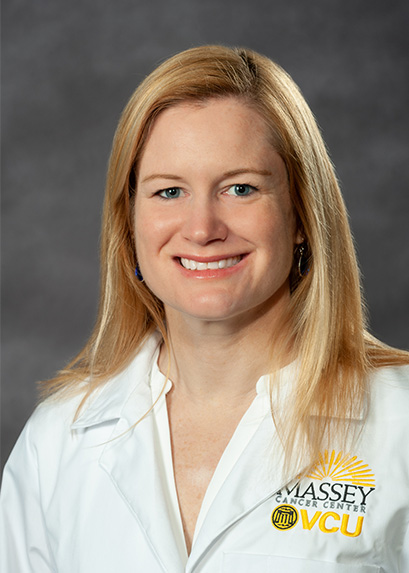 About
2020 President of the Association for Directors of Radiation Oncology Programs
American Brachytherapy Society Safety Committee
American Board of Radiology Initial Certification Advisory Committee
American Society of Therapeutic Radiation Oncology (ASTRO)
ASTRO education Committee
Radiation Oncology Education Collaborative Study Group Executive Board
American Brachytherapy Society
Women in Science, Dentistry and Medicine Member
Massey Cancer Center Research Member
Vice Chair Protocol Review and Monitoring Committee
Accreditation Council for Graduate Medical Education Milestones Review Board, Radiation Oncology
2020 Leadership in Graduate Medical Education Award
Clinical Interests
Gynecological Malignancies
Gastrointestinal Malignancies
Stereotactic Radiosurgery
Intensity-modulated Radiation Therapy
HDR brachytherapy
Stereotactic Body Radiation Therapy
Education
Medical School
Medical University of South Carolina
Residency
University of Colorado Health Sciences Center
Locations
Provider Videos
Get access to new, innovative care
Treatments in clinical trials may be more effective or have fewer side effects than the treatments that are currently available. With more than 200 studies for multiple types of cancers and cancer prevention, Massey supports a wide array of clinical trials.
Search clinical trials
Related News
Research, Clinical
Aug 17, 2022
Recently published research out of VCU Massey Cancer Center demonstrated that cancer patients who live in rural areas experience higher mortality rates than nonrural cancer patients, among those receiving radiation treatment. Patients living in rural areas were also more likely to miss their radiation appointments, especially at the beginning of their treatment. Unfortunately, patients who live in rural areas have a higher mortality rate than those living in nonrural areas. Given that cancer...