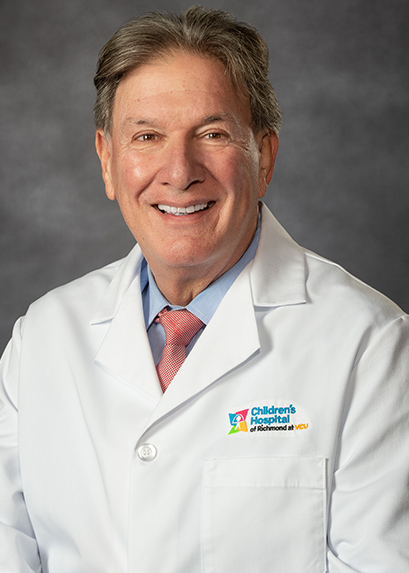 Joseph Laver, MD, MHA
SpecialtyPediatric Hematology and Oncology
Pediatric Bone Marrow Transplant and Stem Cell Therapies
DepartmentPediatrics
About
Dr. Laver is a pediatric Hematologist-Oncologist/ Bone Marrow Transplant expert. He is coming to VCU from the Hadassah University Hospital in Jerusalem where he was Professor and Director of the Pediatric Hematology/Oncology Center after rebuilding and reestablishing the program (Hadassah is a leading hospital in Israel). Prior to this, he served as Chief Medical Officer and Professor of Pediatrics of the Stony Brook University Hospital for three years. Until 2013 he was the Executive Vice President and Clinical Director, and Chief of St. Jude's clinical operations for five years. Before St. Jude's, Dr. Laver served as Chairman of the Department of Pediatrics at the Virginia Commonwealth University Medical Center, where he held the Jesse Ball DuPont Professorship in pediatrics for eight years. Prior to that, for eleven years he served as Director of the Division of Hematology/Oncology and Pediatric Bone Marrow Transplantation at the Medical University of South Carolina in Charleston where he also was Vice Chairman of the Department of Pediatrics. Prior to MUSC, he was an Assistant Professor of Pediatrics at Memorial Sloan-Kettering Cancer Center and Cornell University Medical College in New York. His major areas of interests include pediatric lymphomas, stem cell transplant & cellular therapy, and precision medicine. He has been on the Best Doctors in America List for 15 years and published over 100 articles in peer reviewed journals as well as multiple chapters in text books and obtained several peer reviewed grants.
Dr. Laver received his medical degree from Technion in Haifa, Israel, and completed his pediatric internship and residency in Israel. He completed a pediatric hematology/oncology fellowship at Memorial Sloan Kettering Cancer Center, followed by a pediatric research fellowship at Sloan Kettering Institute. He earned a master's degree in health administration from MUSC. He is board certified in pediatrics and pediatric hematology/oncology.
Clinical Interests
Pediatric lymphomas
Stem cell transplant and cellular therapy
Precision medicine
Education
Medical School
Technion, Haifa, Israel
Fellowship
Memorial Sloan Kettering Cancer Center
Research Fellowship
Sloan Kettering Institute
Masters in Health Administration
Medical University of South Carolina
Locations
Get access to new, innovative care
Treatments in clinical trials may be more effective or have fewer side effects than the treatments that are currently available. With more than 200 studies for multiple types of cancers and cancer prevention, Massey supports a wide array of clinical trials.
Search clinical trials
Related News
Center News and Funding, Clinical
Apr 28, 2023
When the Children's Tower, Richmond's new home for pediatric inpatient, emergency and trauma care, opens on April 30, Children's Hospital of Richmond at VCU (CHoR) and VCU Massey Cancer Center's inpatient and outpatient pediatric cancer care will finally be housed under one roof. The outpatient clinic is located in the adjacent Children's Pavilion, which when combined with the Children's Tower consolidates the region's pediatric specialty care into one city block and 1 million square feet...