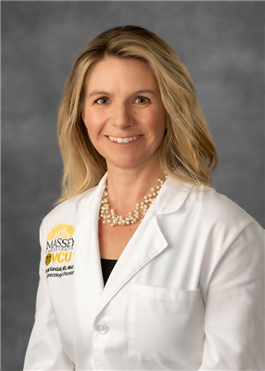 Education
Medical School
University of Louisville School of Medicine
Residency
University of Louisville School of Medicine
Fellowship
University of California Irvine
Locations
Get access to new, innovative care
Treatments in clinical trials may be more effective or have fewer side effects than the treatments that are currently available. With more than 200 studies for multiple types of cancers and cancer prevention, Massey supports a wide array of clinical trials.
Search clinical trials
Related News
Research, Clinical, Center News and Funding
Jun 02, 2023
As VCU Massey Cancer Center enters a new funding cycle for its Cancer Center Support Grant provided by the National Cancer Institute (NCI), along with a new designation as a Comprehensive Cancer Center, it is announcing two new transitions in key clinical research leadership positions at the cancer center, effective June 1 . Andrew Poklepovic, M.D., has been appointed as Massey's new associate director for clinical research. In this position, Poklepovic will oversee the cancer center's clinical...